ApacheCon Europe 2007, Amsterdam
The Apache Software Foundation (ASF) held its official conference, ApacheCon Europe 2007, between 30 April through 4 May, 2007 at the new Mövenpick Hotel Amsterdam City Centre. ApacheCon serves as a forum for showcasing the ASF's latest developments, including its projects, membership, and community. Offering unparalleled educational opportunities, with dedicated presentations, hands-on trainings, and sessions that address core technology, development, business/marketing, and licensing issues in Open Source.
The conference program included competitively selected presentations, trainings/workshops, and a small number of invited speakers. All sessions underwent a peer review process by the ApacheCon Conference Planning team.
The ASF comprises some of the most active and recognized developers in the Open Source community. By bringing together the pioneers, developers, and users of flagship Open Source technologies, ApacheCon provides an influential platform for dialogue, between the speaker and the audience, between project contributors and the community at large, traversing a wide range of ideas, expertise, and personalities.
ApacheCon welcomes submissions from like-minded delegates across many fields, geographic locations, and areas of development. Please note you do not have to be a member or committer with ASF to submit a proposal. The breadth and merit based structured nature of the Apache community lends itself to conference content that is not only the best of Open Source but cutting edge as well.
Sessions List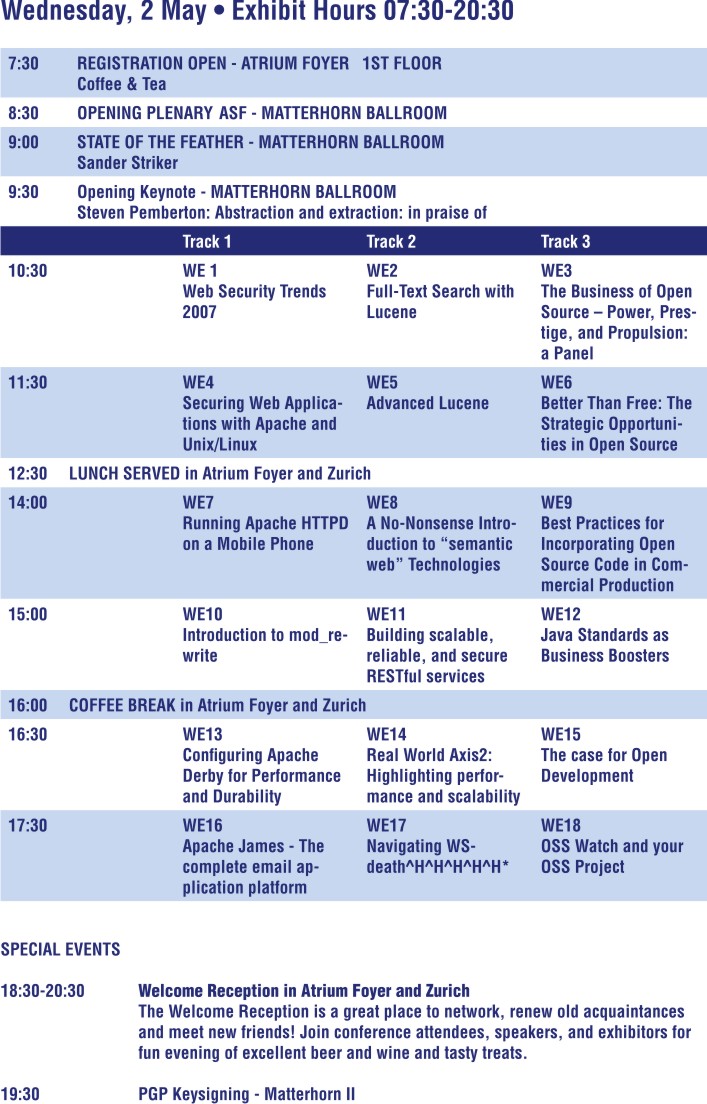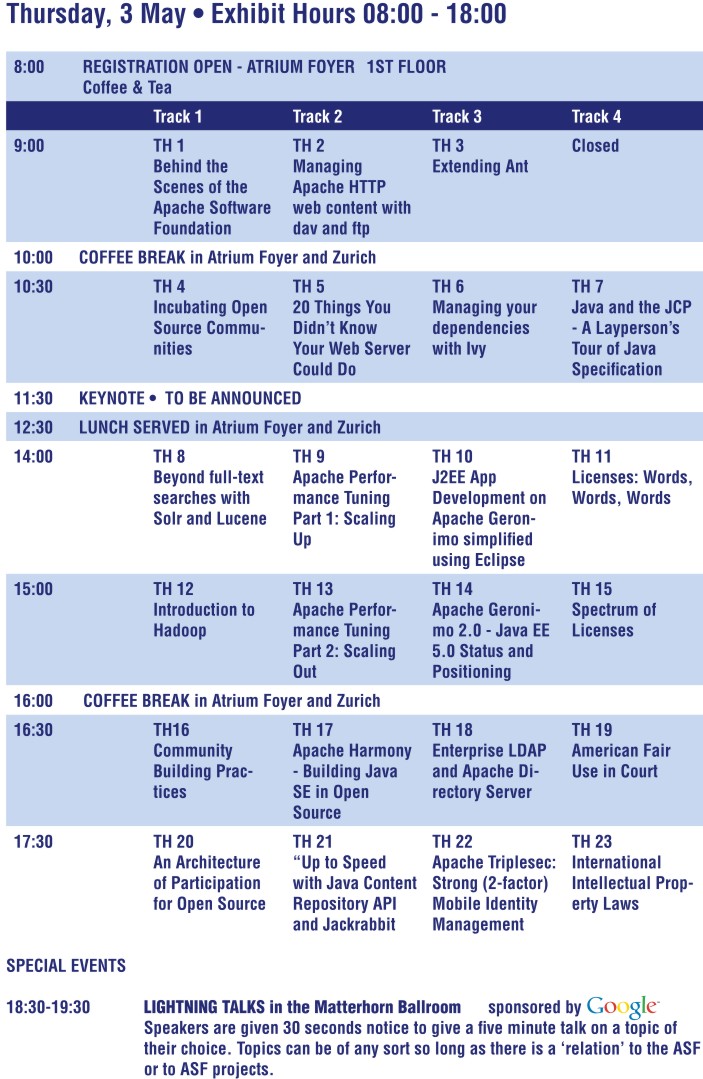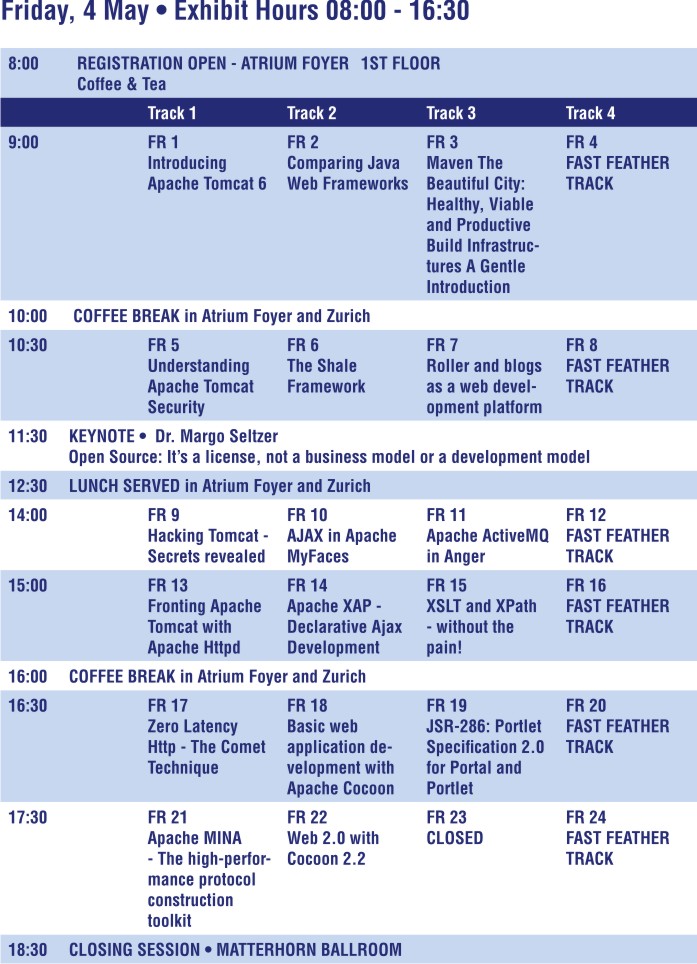 Talk Materials
You can browse the Slides and Session Materials from the conference here. (Note that the materials are not indexed, simply all placed in one directory for now.)
In addition, a zip file of all the slides and presentation materials is also available.
About ApacheCon EU 2007
ApacheCon is co-produced by the Apache Software Foundation and Stone Circle Productions. The ApacheCon Planning team comprises ASF Members from all over the world working on a wholly-volunteer basis. For more information, visit http://www.apachecon.com/. Produced by Stone Circle Productions