ApacheCon Europe 2005 Speakers
Noel Bergman
Sessions: Panel: Inside the Wigwam, Portlet Development using JSR-168
Noel J Bergman's background in object-oriented programming spans close to 25 years, including participation on the original CORBA and Common Object Services Task Forces. Noel is a Member of the Apache Software Foundation, where he participates on various projects and the infrastructure team; helps in Community building; and is the Apache Incubator PMC Chair. Noel's presentations are intended to introduce attendees to the various technologies, and bring them up to speed. The goal is to enable attendees to immediately benefit from such technologies in their own projects.
Slava Bizyayev
Sessions: Improving Web Performance with Dynamic Compression
Send email to Slava Bizyayev
Slava Bizyayev earned his Ph.D. in Applied Geophysics from the Academy of Sciences of the USSR in 1980. His scientific profile is available at http://users.outlook.net/~sbizyaye/scientific_profile.html

In open source community Slava is known mainly as an author of Dynagzip Project, on-line tutorial Web Content Compression FAQ, and associated software available on CPAN.
Rich Bowen
Sessions: Apache authentication, Closing Session, Intro to WebDAV, Introduction to the Apache Web Server, URL Mapping
Send email to Rich Bowen
Rich Bowen is the Web Database Programmer for Asbury College in Wilmore, Kentucky. Rich is the author of Apache Cookbook and The Definitive Guide to Apache mod_rewrite. He is a member of the Apache documentation project and of the Apache Software Foundation.
Marcus Börger
Sessions: Advanced Object Oriented Database Access using PDO
Marcus Börger is a freelancer located in Germany and is specialized on C/C++, Databases, UML, XML and of course PHP. To the PHP community he is also known as helly. He is one of the core developers and focused on the new OO features of PHP 5 and Zend Engine 2. Marcus 'hacks' around on all kinds of stuff for over 15 years now and is currently working for Ford Motor Company.

Emmanuel Cecchet
Sessions: Building Highly Available Database Applications for Apache Derby
Emmanuel Cecchet has a Ph.D. from Institut National Polytechnique de Grenoble, France. He contributed to the DynaServer project at Rice University to study the design of scalable, high-performance and highly available e-business servers. After leaving Rice, he led a team at INRIA in France to provide open-source middleware for large scale data servers. In 2005, Emmanuel joined Continuent where he now servers as Chief Scientific Officer. Emmanuel was Chief Architect of the ObjectWeb open source consortium and the leader of the C-JDBC project (http://c-jdbc.objectweb.org). He now leads Continuent.org and the Sequoia project (http://sequoia.continuent.org)
Ugo Cei
Sessions: Developing Enterprise Web Applications with Cocoon and Spring
Send email to Ugo Cei
Dr. Ugo Cei is Principal Consultant at Sourcesense, Europe's leading Open Source systems integrator. He has more than 15 years' expertise in enterprise software architecture development using Web- and Java-based technologies. His passion for Open Source was ignited when curiosity caused him to install a Linux distribution received in error; today he is an active committer and Project Management Committee member on several initiatives at the Apache Software Foundation. He is a regular presenter at Open Source events and conferences, such as OSCON, RailsConf, and ApacheCon. Cei holds a Ph.D in Informatics Engineering from the University of Pavia, Italy.
Eran Chinthaka
Sessions: Developing Applications and Extensions of Axis2
Pioneering member of Apache Axis2, Axiom and Synapse projects, and a member of ASF.
Ken Coar
Sessions: Closing Session
Send email to Ken Coar
Ken Coar is a director and vice president of the Apache Software Foundation, a director and vice president of the Open Software Initiative, and a Senior Software Engineer with IBM. He has over two decades of experience with software engineering and system administration. Ken has worked with the Web since 1992, and in addition to working on Apache and PHP he was one of the authors of RFC 3874 (the CGI specification). He is the author of 'Apache Server for Dummies', a lead author of 'Apache Server Unleashed', and a co-author of 'Apache Cookbook'.
John Coggeshall
Sessions: Migrating from PHP 4 to PHP 5, PHPEE? The PHP Enterprise Architecture
John Coggeshall is the Chief Technology Officer at Automotive Computer Services, specializing in building Web 2.0 applications for the auto industry. He got started with PHP in 1997 and is the author of three published books and over 100 articles on PHP technologies with some of the biggest names in the industry such as Sams Publishing, Apress and O'Reilly. John also is a active contributor to the PHP core as the author of the tidy extension, a member of the Zend Education Advisory Board, and frequent speaker at PHP-related conferences worldwide. His web site, http://www.coggeshall.org/ is an excellent resource for any PHP developer.
Danese Cooper
Sessions: Strategic Commons: Open Source in the Developing World
Send email to Danese Cooper
Danese Cooper has a 15-year history in the software industry and has long been an advocate for transparent development methodologies. Danese worked for six years at Sun Microsystems, Inc. on the inception and growth of the various open source projects sponsored by Sun (including OpenOffice.org, java.net and blogs.sun.com). She was Sun's Chief Open Source Evangelist and founded Sun's Open Source Programs Office. She has unique experience implementing open source projects from within a large proprietary company. She joined the OSI Board in December 2001 and currently serves as Secretary & Treasurer. As of March 2005 Danese has joined Intel to advise on open source projects, investment and support. Danese has been active in Apache for many years, and was voted into membership in 2007. She speaks internationally on Open Source and Licensing issues.
Aaron Crane
Sessions: mod_rewrite as Business Logic: A Case Study of The Register
Aaron Crane has been using the Apache web server to deploy and maintain web sites since 1995. For several years he was based in Leeds, working as a trainer, consultant, and software developer. He has now settled in Edinburgh, where he is Technical Overlord for The Register, the UK's leading IT news site.
Chris J. Davis
Sessions: Installing and Configuring Apache 2.0 on MacOS X
Chris J. Davis is a Web Developer and Mac Head living in Central Kentucky, USA. Currently Chris is the Web Architect for Asbury College, a core developer Habari Project and a contributing author for Blog Design Solutions from Friends of Ed. You can find his ramblings at Sillyness Spelled Wrong Intentionally.
Dan Debrunner
Sessions: Introducing Apache Derby/Cloudscape
Daniel Debrunner is a Senior Technical Staff Member with IBM's Data Management division in San Francisco, California. For the past eight years he has been the architect for the Cloudscape database engine, guiding the technology from a startup company through two acquisitions to wide deployment in IBM's products and middleware. Now he is looking forward to being a participant in the Apache open source community that will drive Derby. Daniel has worked on the internals of number of additional database engines at Sybase, Illustra and Informix. Prior to coming to the United States Daniel worked for a London based Unix systems company and received a MA in Physics from the University of Oxford.
Tobias Eggendorfer
Sessions: Spam-proof homepage design. Methods and results of a study.
Tobias Eggendorfer has been working as a freelance IT-Consultant and Software-Developer since 1999. He teaches at Munich-Business-School. Currently he is researching spam and techniques to prevent spam from hitting his spam-filter.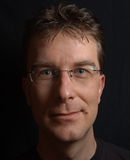 Lars Eilebrecht
Sessions: Behind the Scenes of the Apache Software Foundation, Closing Session, Opening Plenary, Panel: Inside the Wigwam
Lars is co-founder and member of The Apache Software Foundation, and started contributing to the Apache web server project in 1997. In addition, he is the Vice President of the Conference Planning Committee, a member of the Apache security team, and the Apache public relations committee. He has a degree in computer engineering from the University of Siegen, Germany, where he wrote his first book about the Apache web server. He held various senior engineering, consulting and management positions at various ISPs, mobile network providers and software development companies. Lars is also a member of the International Financial Cryptography Association. Currently he is working as a senior security officer for a software development company in Munich specializing in cryptographic research and development, and the operation of highly secure data centers.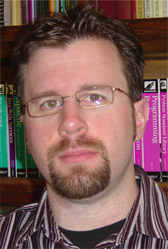 Brian Fitzpatrick
Sessions: ApacheCon Lightning Lottery Talks, From CVS to SVN: Case studies in migrating your team to a new tool, Panel: Inside the Wigwam, Subversion Tutorial, Subversion: Building a better CVS
Send email to Brian Fitzpatrick
Brian Fitzpatrick started his career at Google in 2005 as the first software engineer hired in the Chicago office. Brian leads Google's Chicago engineering efforts and also serves as engineering manager for Google Code and internal advisor for Google's open source efforts. Prior to joining Google, Brian was a senior software engineer on the version control team at CollabNet, working on Subversion, cvs2svn, and CVS. He has also worked at Apple Computer as a senior engineer in their professional services division, developing both client and web applications for Apple's largest corporate customers. Brian has been an active open source contributor for over ten years. He became a core Subversion developer in 2000, and then the lead developer of the cvs2svn utility. He was nominated as a member of the Apache Software Foundation in 2002 and spent two years as the ASF's VP of Public Relations. Brian has written numerous articles and given many presentations on a wide variety of subjects from version control to software development, including co-writing "Version Control with Subversion" as well as chapters for "Unix in a Nutshell" and "Linux in a Nutshell." Personal information can be found at http://www.red-bean.com/fitz/
Santiago Gala
Sessions: Tools for Content Management and Publishing in Apache: An Overview
Send email to Santiago Gala
Santiago Gala is a member of the Apache Software Foundation, and VP of the Apache Portals project. He owns High Sierra Technology, dedicated to consultancy and development in telecommunications and software technologies. URL: http://www.hisitech.com/. Teaches AI and Software Engineering in the Universidad Francisco de Vitoria, and blogs in Spanish
Ross Gardler
Sessions: Single Source Publishing with Apache Forrest
Send email to Ross Gardler
In recent years Ross has been active in Computer Science research (UK and West Indies), has lectured in Computer Science and Management (West Indies) and has been a freelance contractor across the UK. He is currently a Research Officer with OSS Watch at Oxford University and is a member of the Apache Software Foundation.
Christoph Goller
Sessions: Introduction to Lucene
Send email to Christoph Goller
Christoph Goller got his Ph.D in computer science from the Technical University of Munich where he worked in several research projects on machine learning and neural networks. He worked for Lernout & Hauspie for several years and is now one of the driving forces behind Intrafind Software AG (www.intrafind.de), a German company specialized on full-text search and text mining. During the last two years he has become one of the core Lucene developers and he is a PMC member of the new Lucene top-level project.
Zak Greant
Sessions: The next generation: PHP 5.1 and MySQL 5.0
Send email to Zak Greant
Zak Greant is a technical evangelist, author and programmer whose deep and constant love of Free Software and Open Source is turning him into a penguin. The only visible changes (so far) are a gradual accumulation of blubber, a loss of hair (which he hopes is the prelude to feather growth) and a growing preference for raw fish. When not practicing how to waddle or wear a tuxedo, he works at Foo Associates where his suit name is "Founder and Chief Strategist".
Christian Gross
Sessions: Applied Web Services: Google, Ebay, Yahoo, and Amazon, Coding With Jakarta Commons, The Future of Web Services Using REST
Christian Gross is a Trainer / Mentor interested in all aspects of Software. He is especially interested in Open Source technologies (Apache, XML, MySQL, Mono, Mozilla). His thirst for everything computing started in High School, when on a Commodore Pet he wrote two lines of BASIC code; 10 Print "Cool" 20 Goto 10. Of late Christian has authored three books; Applied Software Engineering with Apache Jakarta Commons, and Open Source for Windows Administrators. Christian has spoken at various conferences such as ApacheCon, Software Development, JAX, among others.
Harrie Hazewinkel
Sessions: Developing mobile applications with Tomcat and Sync4j, QoS management of Internet services
Harrie currently is a developer of the Sync4j group. Sync4j is the open-source mobile application framework which is based on SyncML and builds upon his experience building an Enterprise quality Web-based Calendar server. He also maintains the SNMP module for PHP and is the author of the SNMP module for Apache, an extension for retrieving and managing the status of an Apache Web server via the Simple Network Management Protocol (SNMP). He was also co-editor of the WWW-MIB (RFC 2594) defined in the System Application MIB working group of the IETF.
Chathura Herath
Sessions: Developing Applications and Extensions of Axis2
Send email to Chathura Herath
Chathura Herath graduated from University of Moratuwa, Sri Lanka in Computer Science and Engineering with First class honors. He has been active in the area of web services and revealed a great deal of interest in open source development. He is affiliated with the Lanka Software Foundation, Sri Lanka, a non profit organization promoting open source software. He was an initial committer of the EWS, Apache project which is an implementation of the JSR109, which is an effort to integrate the SOAP stack with the J2EE protocol stack. EWS presently provides the web services stack to the Apache Geronimo J2EE container. He co-authored the paper "Enterprise Web Services" which is based on the design experience of EWS project. His current work involves the architecting and developing of Apache Axis2, which is the next version of the highly influential Apache Axis project. Axis2 is designed with high performance in mind while giving inbuilt support for key Web Service specifications such as addressing, MTOM, Asynchronous Messaging, etc.

Nick Kew
Sessions: Writing Apache Modules, XML Technologies in the Apache Webserver
Send email to Nick Kew
A veteran systems and software developer, with a longstanding enthusiasm for the potential of an information infrastructure to transform our lives. In addition to running my own company, WebThing Ltd, I am currently involved with W3C as invited expert and with Apache as a developer. Apart from my apache.org page http://www.apache.org/~niq/, my websites relevant to Apache are apache.webthing.com (many modules available) and www.apachetutor.org (tutorials for developers). I am also working on a book on developing Apache modules, to be published around the end of 2005.
Jan Kneschke
Sessions: Replication and Clustering for MySQL
Jan Kneschke started as web-developer and system-administrator for the NetUSE AG, Kiel, Germany with the main focus on PHP, LDAP and Solaris. After he finished his studies in electical engineering he founded incremental.de to give his knowledge in high-performance, network-related software a new ground. Even if he works works as developer and consultant for MySQL AB, Uppsala, Sweden he still invests his free time in lighttpd, a free, high performance, secure and full-featured web-server.
Changshin Lee
Sessions: Advanced J2ME Web Services - Mirae and JSR-172
Changshin Lee (a.k.a. Ias) is a member of Apache Web Services PMC and committer of Axis, Beehive, EWS, JaxMe, and Mirae projects. He is also participating in JSR 261 JAX-WSA 1.0 EGs to stand for Tmax Soft. He translated books such as Java Servlet Programming (Jason Hunter) and Contributing to Eclipse (Erich Gamma and Kent Beck) into Korean.
Daniel Lopez Ridruejo
Sessions: Crossplatform ASP.NET with Mono, Developing with LAMP
Daniel Lopez is President and CTO of BitRock, a company building multiplatform installation and management tools with a focus on open source. He is the original author of the mod_mono Apache module, the Comanche configuration tool, a variety of Linux and Apache related howtos and of the book "Teach Yourself Apache 2" from SAMS publishing.
Steve Loughran
Sessions: Meeting New Challenges with Ant 1.7
Steve Loughran is a researcher at HP Laboratories , Bristol, UK, exploring the challenges of large-scale system deployment, especially that of testing them to destruction. He an Apache member and a committer on the Apache Ant project. He is the author Ant in Action (Manning Press, 2007)
Colm MacCarthaigh
Sessions: Scaling Apache 2.x to > 20,000 concurrent downloads
Colm is a member of the Apache Software Foundation and contributor to various Apache projects. By day he is Network Architect at Joost.
Martin Marinschek
Sessions: Apache MyFaces - Open Source JavaServer Faces
Send email to Martin Marinschek
Martin has been developing web applications with JavaServer Faces since before the first version of the standard was released, and was one of the first committers to Apache MyFaces. He teaches using MyFaces for the development of web applications at universities in Vienna and uses MyFaces in projects at Irian (http://www.irian.at), a web consulting and development company.
Brian McCallister
Sessions: Cheap, Fast, and Good: You can have it all with Ruby on Rails, Introduction to Rules Engines using Drools, Managing Open Source: Getting the Most from an Investment
Brian McCallister is a programmery kind of person who loves that folks are willing to pay him to write code. He works as a Software Architect at Ning, a platform for building your own social websites. Brian has worked variously as a programmer, technical writer, and systems administrator for over a decade on projects ranging from telecommunications GIS systems to loom (weaving) control software, and as an English teacher and canoing guide to boot. He is proud to be a Member of the Apache Software Foundation, and serves as the Chair of the Apache ActiveMQ Project.
Tom McQueeney
Sessions: Getting Up to Speed with Apache Geronimo, Open Standards/Open Source Java Web Services with Apache Geronimo
Tom McQueeney is a software architect for a consulting company in the United States and has more than 10 years of software development experience. He is the author of the upcoming book Geronimo Live to be published in July by SourceBeat Publishing, and a contributor to "Apache Axis Live" by James Goodwill. In 2004, he served as president of the Denver Java Users Group.
Dr. Horst Mehrländer
Sessions: Opening Plenary
Dr. Mehrländer's political career began 1968 when he joined the Federal Ministry of Economics. Since 1996 Dr. Mehrländer is the State Secretary of the Ministry of Economic Affairs of Baden-Württemberg. See his official homepage for further information.

Jeremias Märki
Sessions: Apache FOP: Optimizing speed and memory consumption
Send email to Jeremias Märki
Jeremias Märki is an independent software developer and consultant, living in Lucerne, Switzerland. He concentrates mainly on document production and document management. He is an Apache member, committer in the Apache FOP project and PMC chair of the Apache XML Graphics project.
Brad Nicholes
Sessions: Mysteries of Mod_Auth_LDAP Uncovered
Brad Nicholes is a member of the Apache Software Foundation and is currently working as a Senior Software Engineer for Novell, Inc. He has been a committer on the HTTPD and APR projects since 2000 primarily working in the areas of authentication and authorization as well as porting, maintaining and supporting the Apache HTTPD server on the NetWare platform. He is also a contributor or maintainer of various other Open Source projects such as the OMC-Project, Ganglia Project and mod_eDir. Brad attended school at the University of Utah and Brigham Young University and holds a degree in Computer Science.
Jason Purdy
Sessions: Developing Web Applications with CGI::Application, e-Commerce 101, Server-Side Input Validation with Data::FormValidator
Send email to Jason Purdy
Jason Purdy is the IT Manager of Journalistic, Inc., publisher of the award-winning publications QSR Magazine and Fine Books & Collections Magazine, as well as other online initiatives. He is responsible for helping to formulate business plans, oversee and help implement the necessary applications as well as perform post-mortems to evaluate success and next steps. Jason earned his BS in Mathematical Sciences (Computer Science) at UNC-Chapel Hill and has had a varied career track, working with a .com startup (AuctionRover.com), small companies (Stingray/Rogue Wave Software, Goto.com) and large (Trilogy, IBM and Data General). Jason lives in Apex, NC with his wife, Casey and daughters, Meredith and Eleanor.
Paul Querna
Sessions: Developing Applications with APR, What's new in httpd 2.2, Writing Apache Modules
Paul Querna is an APR and HTTPD developer. He currently works on Bloglines.com for Ask Jeeves.
Gianugo Rabellino
Sessions: Taming Apache Cocoon
Gianugo Rabellino is Chief Executive Officer of Sourcesense, Europe's leading Open Source systems integrator. He has been at the forefront of the Open Source movement in Europe, founding the first official Italian Linux organization in 1994, and launching Orixo, the consortium of European Open Source companies. A Member of the Apache Software Foundation (ASF), Rabellino serves as Vice President of the Apache XML Project Management Committee, is a committer on several ASF projects including Cocoon, Xindice, and Jackrabbit, as well as mentor of the River project currently in development at the ASF Incubator. His highly charismatic presentations on topics such as Enterprise Open Source adoption, next-generation opportunities in Open Source, and building Open Development communities draws enthusiastic audiences at all levels at industry-leading events including JavaOne, Emerging Technologies for the Enterprise, and ApacheCon.
Ajith Ranabahu
Sessions: Introducing Axis2
Ajith is one of the major committers for the Apcahe Axis2 project and has been working on Web service based projects for the past 4 years. His technical expertise is majorly in Web services and XML processing technologies. Ajith started his open source activities as one of the core developers for Apache Axis2 while he was at Lanka Software Foundation and now works for WSO2 (http://www..wso2.com) sharing his time between Axis, synapse and other opensource projects.
Derick Rethans
Sessions: PHP: Localization and Internationalization, What time is it? PHP time handling
Derick Rethans provides solutions for Internet related problems. He has contributed in a number of ways to the PHP project, including the mcrypt extension, bug fixes, additions and leading the QA team. He now works as developer for eZ systems A.S.. In his spare time he likes to work on SRM: Script Running Machine and Xdebug, photography and travel. You can reach him at dr@ez.no
Georg Richter
Sessions: The next generation: PHP 5.1 and MySQL 5.0
Georg Richter is the author of PHP's mysql extensions. He works for MySQL AB as a Senior Developer (SAP R/3 adaption, PHP's mysql extensions, Connector/OO.org), contributes code to various Open Source projects and is a member of the Apache Software Foundation. Besides contributing code, Georg is also involved into the organisation of various events, like LinuxTag (since 1999) or MySQL ComCon Europe.
Jim Rivera
Sessions: Apache Beehive
Jim is a Director of Technology with BEA Systems. In this role, Jim is responsible for driving adoption of BEA technology within the technical communities world-wide. Jim joined BEA in 1999 and was lead Technical Product Manager for the BEA WebLogic Server 6, 7, and 8 releases. In this role, Jim was responsible for the strategy and roadmap for various components of the server including EJB, Web Services, XML, and clustering. He has over 13 years of experience in software development, strategy, marketing, and electrical engineering.
Gregor J. Rothfuss
Sessions: Creating Print on Demand solutions with Cocoon, FOP, and Lucene
Gregor is COO of Wyona, an Open Source Content Management consultancy with offices in Boston and Zurich. He is an Apache Lenya comitter, co-founder of the Open Source Content Managment Organization (OSCOM) and a founding member of the Digital Development Foundation (DDF). In the past, Gregor has been involved with Postnuke and was on the founding Project Management Comittee for the Xaraya CMS project. He was also former president of the Association of Students in Computer Science at the University of Zurich.
Wilfredo Sanchez
Sessions: ApacheCon Lightning Lottery Talks
Send email to Wilfredo Sanchez
Wilfredo Sánchez is a graduate of the Massachusetts Institute of Technology, after which he co-founded an Internet publishing company, Agora Technology Group, in Cambridge, Massachusetts. He then worked on enabling electronic commerce and dynamic applications via the world wide web at Disney Online in North Hollywood, California. Wilfredo is presently a senior software engineer at Apple in Cupertino, California. He was worked on the BSD subsystem in Mac OS X as a member of the Core Operating System group, and as open source engineering lead at Apple. He later became part of the team that built and launched the iTunes Music Store, and is presently the technical lead for iCal Server, which the calendaring solution in Mac OS X Server, and is available as open source at http://www.calendarserver.org/. Wilfredo is a member of the Apache Software Foundation, and a contributor to various open source projects.
Torsten Schlabach
Sessions: Lenya Hands-On Tutorial
Torsten Schlabach is an IT and management consultant currently especially interested in the usage of Linux / J2EE / XML technologies for collaborative electronic publishing purposes. Torsten has more than 15 years of overall experience in the IT industry. He has been working for a number of well known companies including General Electric and T-Mobile, the mobile arm of Deutsche Telekom AG. Besides his IT knowledge Torsten has attended management education at GE Crottonville, GE's corporate University in New York and finished a General Management Programme with INSEAD. Aside from his current consulting assignment in Germany he is serving as the Interim CEO for PAIWASTOON Networking Services Ltd, a Kabul, Afghanistan, based Internet start-up. Torsten is an active commiter to the Apache Lenya project.
Theo Schlossnagle
Sessions: Scalable Internet Architectures
Send email to Theo Schlossnagle
Theo Schlossnagle is a Principal Consultant at OmniTI Computer Consulting where he designs and implements scalable solutions for highly trafficked sites and other clients in need of sound, scalable architectural engineering. He is author of Scalable Internet Architecture published by Sams. Theo is the author and maintainer of the mod_backhand load-balancing module for Apache, an author and maintainer of the Backhand Project and an active participant in a plethora of open source projects.
Cliff Schmidt
Sessions: Deep Comprehension of XPath and XSLT, Licensing: What Every Apache Committer Should Know, Panel: Inside the Wigwam, The Incubator: Starting a Successful Apache Open Source Project
Send email to Cliff Schmidt
Cliff has served as Apache's Vice President for Legal Affairs since 2005 and has provided licensing and legal policy assistance to other leading open source organizations, such as the Eclipse Foundation, Free Software Foundation, Open Source Initiative, and ObjectWeb Consortium. He has consulted for numerous small and large software companies throughout Europe, North America, and the Middle East on intellectual property issues, privacy policies, export controls, open source business strategy, and community development. Cliff also serves on Apache's Board of Directors and on the project management committees for both Apache's Incubator project and Eclipse's Technology project, where he helps oversee and assist new projects to each organization.
Nicolas Schmidt
Sessions: Enhancing ESA's Earth Observation Portal with GIS Features
Send email to Nicolas Schmidt
Nicolas Schmidt is a Senior Software Engineer for Netcetera AG in Zürich, Switzerland. He has 7 years of experience in various IT projects for customers in the industrial and financial sectors. Mainly using tcl/websh and j2ee technologies. Bevore that, he worked as a geographic researcher and GIS-specialist for Navigation Technologies Europe. He recieved his M.D. at the Department of Geography, University of Zürich, Switzerland in 1995.
Henning Schmiedehausen
Sessions: Apache James - The Java Mail Server, Jakarta Velocity - An Overview, Rapid application development with Maven and Turbine
Henning Schmiedehausen is a team member on a number of Apache Java projects. He works as a freelance consultant, architect and software developer using the J2EE platform and admits under torture that he can program in PHP and perl. When not sitting in front of a computer, Henning enjoys traveling with his wife around the world, sports (both active and passive) and moonlights as a 11th level barbarian at his local D&D group. He currently has the pleasure of serving as a board member and a director of the Apache Software Foundation.

Chris Shiflett
Sessions: PHP Security, PHP Security Briefing, Testing PHP with Perl
Chris Shiflett is an internationally recognized expert in the field of PHP security and the founder and President of Brain Bulb, a PHP consultancy that offers a variety of services to clients around the world.
Chris is a leader in the PHP community, and his involvement includes being the founder of the PHP Security Consortium, the founder of PHPCommunity.org, a member of the Zend PHP Advisory Board, and an author of the Zend PHP Certification.
A prolific writer, Chris has regular columns in both PHP Magazine and php|architect. He is also the author of the HTTP Developer's Handbook (Sams) as well as the highly anticipated Essential PHP Security (O'Reilly).
Leo Simons
Sessions: Introducing Apache Gump
Send email to Leo Simons
Leo Simons is a Dutch student and software developer. He has been working on a variety of Apache projects for most of his adult life, acting as committer, mentor, Vice President, documentation author or sysadmin. Proud to be an ASF member, he is currently spending most of his time as one of the main developers of Apache Gump and in his role as member of the ASF Infrastructure Team.
Ferdinand Soethe
Sessions: Single Source Publishing with Apache Forrest
Send email to Ferdinand Soethe
Ferdinand Soethe is a Committer and PMC member of the Apache Forrest project. For more than 15 years he has been working as a software architect and consultant in various areas of PC-based computing. As a technical author he has published two books for Addison-Wesley (in German) and several articles in German and English publications. Documentation has always been an important part of his work and his favorite topic of research and experimental programming.
Greg Stein
Sessions: Panel: Inside the Wigwam
Send email to Greg Stein
Greg Stein is an engineering manager at Google, where he manages the Blogger development team. Outside of work, he is the current Chairman of the Apache Software Foundation, and spends a lot of time with Subversion, WebDAV, and Python projects. Previously, Greg worked as a director of engineering at CollabNet where he managed the Subversion project and releases of CollabNet's SourceCast product. Prior to that, Greg worked at Microsoft on the commerce server and site server products.
Frank Stepan
Sessions: Closing Session
Frank is Marketing and Key Account Manager at Software & Support Verlag, the Producer of ApacheCon Europe 2005.
Christian Stocker
Sessions: Now in a new flavour - XML in PHP 5.1, XSLTAL - Instant XSLT for everyone
Christian Stocker is one of the developers of the XML extensions in PHP. He's further author of the PHP book "PHP de Luxe" (in german) and CEO of Bitflux GmbH, a web developement company based in Zurich.
Malte Stretz
Sessions: When one assassin ain't enough: Clustering SpamAssassin
Malte Stretz lives and works as a freelance system administrator in Hamburg, Germany. He studies Computer Engineering at the University of Applied Sciences Wedel. In the past years he has contributed to several Open Source projects, especially everything email-related seems to create a high force of attraction. Since his first contribution in 2002 he focussed on the SpamAssassin project (or the project on him) of which he is a member of the PMC today.
Sander Striker
Sessions: Caching, tips for improving performance, Panel: Inside the Wigwam
Send email to Sander Striker
Sander Striker is an independent consultant and a member of the Apache Software Foundation. He is an active member of the Apache HTTP Server, Apache Portable Runtime and Subversion communities.
Sander Temme
Sessions: Apache and Zeroconf Networking, Shoehorning Apache Onto Your Box: System Sizing Tips
Sander Temme is an Enterprise Solutions Engineer for a security company whose clients include Fortune 500 companies, financial services companies and government agencies. He is a member of the Apache Software Foundation and is active in the httpd, Infrastructure and Gump projects. Sander is owned by Murphy, the wonder cat.
Mads Toftum
Sessions: Apache 2 mod_ssl by example, Apache mod_rewrite, the Swiss Army Knife of URL manipulation, Troubleshooting Apache configurations
Mads Toftum is an independent consultant with more than eight years of experience in various ISP jobs. Previous projects include designing and developing HA www hosting in a shared unix/NT environment and more than two years building a commercial CA. In his spare time he is a committer on the httpd-docs project, developing payment software and actively helping users in #apache (freenode) and on the mod-ssl mailing list.
Mladen Turk
Sessions: Clustering and load balancing using mod_proxy
Send email to Mladen Turk
Mladen Turk is a Developer and Consultant for Red Hat Inc., where he is responsible for the native Java integration. He is a long time commiter for Apache Tomcat, Apache Httpd and Apache Portable Runtime projects.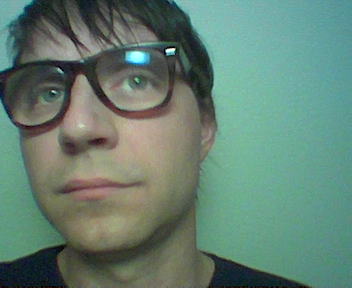 Michael Wechner
Sessions: Powering High-volume web sites with Lenya/Cocoon and mod_cache
Michael Wechner is co-founder of Wyona and the original creator of Lenya, a CMS based on Cocoon. Before entering the world of open source software he studied mathematical physics at ETH and was doing three years of basic research on computer simulations of dendritic growth. He co-founded OSCOM and also spends a lot of time with other Open Source Content Management Systems.
Christian Wenz
Sessions: PHP Web Services
Christian Wenz is author, trainer and consultant with focus on web programming. He is author or co-author of over four dozen books, among them several titles on PHP, most recently the PHP Phrasebook and JavaScript Phrasebook (both Sams Publishing). Christian regularly writes for renowned IT magazines and speaks at developer conferences around the globe. He maintains or co-maintains several PEAR packages and is co-author of the PHP 5 Zend certification and founding principial at the PHP Security Consortium.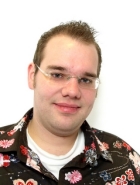 Matthias Wessendorf
Sessions: Apache MyFaces - Open Source JavaServer Faces
Matthias Wessendorf is a software developer at Oracle. He currently works on ADF Faces, which is an AJAX-based JSF component suite. Matthias also contributes to the OpenSource community, mainly Apache MyFaces and Apache Trinidad. Before joining Oracle, he worked as a CMS-Developer at Pironet, where he was building a next-generation CMS, using UI technologies like XUL and AJAX.
Jan Wildeboer
Sessions: Software Patents in Europe - Where we are, where we are heading
Send email to Jan Wildeboer
A long-time programmer and watcher of the howabouts of the IT-market. Former osCommerce Core Developer, now involved heavily in the lobbying efforts against software patents in europe. Member of FFII. Jan organised several demonstrations (Karlsruhe, Munich), represents FFII at conferences throughout europe.
Carsten Ziegeler
Sessions: (A) Maven is Your Friend, Cocoon - One Hour Portal
Send email to Carsten Ziegeler
Carsten Ziegeler is senior developer for JEE and portal applications at Day Software. He is a member of the Apache Software Foundation and is participating in several open source projects for more than ten years. Carsten is a member of the Cocoon and the Portals PMC and is playing a major role in the development of the Apache Cocoon project.
Dr. Horst Zuse
Sessions: The Origins of the Computer
Horst Zuse was born on November 17, 1945. He received the Diploma degree in electrical engineering from the Technische Universität in 1973 and the Ph.D. degree in computer science from the Technische Universität of Berlin in 1985. Since 1975 he is a senior research scientist with the Technische Universität Berlin. His research interests are information retrieval systems, software engineering, software metrics and the measurement the quality of software during the software life-cycle.
---