ApacheCon US 2004 Speakers
Jean Anderson
Sessions: Apache Derby/Cloudscape: Embed This! (FREE TUTORIAL)
Jean Anderson has twenty years experience developing server-side and client-side applications on relational and object-relational databases. Currently she is the Community Architect for IBM Cloudscape.
Jean-Francois Arcand
Sessions: Embedding Tomcat 5 into Applications Servers
Jean-Francois Arcand is working for Sun Microsystems since 2000. He currently works on Jakarta Tomcat as well as SUN's Application Server. Before joining Sun, he has worked as a software architect for compagnies such as France Telecom, Microcell Telecom and HMS Software, in both Java and C++. Jean-Francois lives and works from home in Prevost, a very small city in Quebec where life is perfect..
Aaron Bannert
Sessions: Advanced Topics in Module Design: Threadsafety and Portability
Send email to Aaron Bannert
Aaron Bannert is a member of the Apache Software Foundation and works as an Open Source Consultant for his company Codemass, Inc. Some of the projects he's been involved in are httpd, APR, the Apache.org infrastructure team, and the Incubator, and he has been known to dabble in other projects such as PHP and Flood as well. Lately he has been spending a lot of time working on high-performance webservers and writing high-concurrency network services. Aaron has been living in San Francisco for the past year after having lived in Orange County for most of his life, and absolutely loves the new area.
Ask Bjørn Hansen
Sessions: Real World Scalability
Ask Bjørn Hansen is a software developer, speaker and consultant focused on Perl, Apache, Linux and other open source technologies. He has worked with online systems for more than a decade and with Perl for more than eight years, building large and small systems, including mod_perl systems serving thousands of dynamic requests per second. He is a member of the Apache Software Foundation and has been building and managing much of the perl.org community infrastructure since 1999. He can be reached at ask@develooper.com or http://develooper.com/
Rich Bowen
Sessions: Apache authentication, Apache handlers with mod_perl, Apache Performance, Introduction to the Apache Web Server, URL Mapping, What's so great about Apache 2.0?
Send email to Rich Bowen
Rich Bowen is the Web Database Programmer for Asbury College in Wilmore, Kentucky. Rich is the author of Apache Cookbook and The Definitive Guide to Apache mod_rewrite. He is a member of the Apache documentation project and of the Apache Software Foundation.
Emmanuel Cecchet
Sessions: Highly available web sites with Tomcat and Clustered JDBC
Emmanuel Cecchet received his Ph.D. from Institut National Polytechnique de Grenoble, France in 2001. He contributed to the DynaServer project at Rice University in 2002 to study the design of scalable, high-performance and highly available e-business servers. He now leads a team at INRIA in France to provide open-source middleware for large scale data servers. Emmanuel is the Chief Architect of the ObjectWeb open source consortium and the leader of the C-JDBC project (http://c-jdbc.objectweb.org).
Philippe M. Chiasson
Sessions: mod_perl 2.0 by Example
Send email to Philippe M. Chiasson
Philippe M. Chiasson is an open-source developer, spending most of his time working on mod_perl, an ASF project to open up the power of the apache API to Perl developers. He is a member of the ASF and currently works for ActiveState.
Ken Coar
Sessions: Closing/Wrapup Session, Opening Plenary
Send email to Ken Coar
Ken Coar is a director and vice president of the Apache Software Foundation, a director and vice president of the Open Software Initiative, and a Senior Software Engineer with IBM. He has over two decades of experience with software engineering and system administration. Ken has worked with the Web since 1992, and in addition to working on Apache and PHP he was one of the authors of RFC 3874 (the CGI specification). He is the author of 'Apache Server for Dummies', a lead author of 'Apache Server Unleashed', and a co-author of 'Apache Cookbook'.
Aaron Crane
Sessions: mod_rewrite as Business Logic: A Case Study of The Register
Aaron Crane has been using the Apache web server to deploy and maintain web sites since 1995. For several years he was based in Leeds, working as a trainer, consultant, and software developer. He has now settled in Edinburgh, where he is Technical Overlord for The Register, the UK's leading IT news site.
Torsten Curdt
Sessions: Continuations revolutionizing webapp development
Torsten Curdt is an active member of the Apache Software Foundation developer community, as well as a technical writer. He has been around the Apache Cocoon project since version 1.7 and became a committer in 2001. With its creation he also became member of the Cocoon PMC. Although he has been involved in several other open source projects, his main contributions and publications are Apache related. Today he is also part of the Jakarta PMC, chair of the Commons PMC and a member of the Apache Software Foundation. In particular he is interested in the research of new technologies.

Miguel de Icaza
Sessions: Miguel Predicts
As the founder and leader of the GNOME Foundation and a board member of the Free Software Foundation, Miguel is one of the foremost luminaries in the Linux development community. With his seemingly boundless energy, Miguel has galvanized the effort to make Linux accessible and available to the average computer user. He brings this same excitement to his role as CTO of Ximian. Miguel was instrumental in porting Linux to the SPARC architecture and led development of the Midnight Commander file manager and the Gnumeric spreadsheet. He is also a primary author of the design of the Bonobo component model, which leads the way in the development of large-scale applications in GNOME.
Dan Debrunner
Sessions: Introducing Apache Derby/Cloudscape, Securing Data with Apache Derby/Cloudscape
Daniel Debrunner is a Senior Technical Staff Member with IBM's Data Management division in San Francisco, California. For the past eight years he has been the architect for the Cloudscape database engine, guiding the technology from a startup company through two acquisitions to wide deployment in IBM's products and middleware. Now he is looking forward to being a participant in the Apache open source community that will drive Derby. Daniel has worked on the internals of number of additional database engines at Sybase, Illustra and Informix. Prior to coming to the United States Daniel worked for a London based Unix systems company and received a MA in Physics from the University of Oxford.
Bill Dudney
Sessions: Building WebApps with MyFaces
Bill Dudney is, in addition to an author and frequent speaker, a senior J2EE architect consultant with Dallas based OSG. He has been doing distributed computing for 14 years starting at NASA, building software to manage the mass properties of the Space Shuttle. Bill started doing Java in late 1996 after years of building software on the NeXT. Bill is the author of four books; J2EE AntiPatterns, Jakarta Pitfalls, Mastering JavaServer Faces and Eclipse 3 Live. Bill travels on the No Fluff Just Stuff symposium tour as an expert speaker on many J2EE topics. Bill is also a committer on the Jakarta Incubator project MyFaces.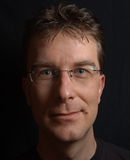 Lars Eilebrecht
Sessions: Behind the Scenes of the Apache Software Foundation
Lars is co-founder and member of The Apache Software Foundation, and started contributing to the Apache web server project in 1997. In addition, he is the Vice President of the Conference Planning Committee, a member of the Apache security team, and the Apache public relations committee. He has a degree in computer engineering from the University of Siegen, Germany, where he wrote his first book about the Apache web server. He held various senior engineering, consulting and management positions at various ISPs, mobile network providers and software development companies. Lars is also a member of the International Financial Cryptography Association. Currently he is working as a senior security officer for a software development company in Munich specializing in cryptographic research and development, and the operation of highly secure data centers.
Rich Feit
Sessions: Building Web Apps with Beehive
Rich Feit is a Beehive committer and a lead engineer in BEA's Boulder, Colorado office. He has spent the last several years designing and implementing the Java Page Flow programming model on top of the Apache Struts framework.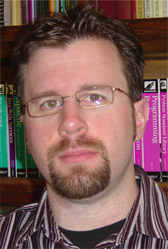 Brian Fitzpatrick
Sessions: ApacheCon Lightning Lottery Talks, Subversion Tutorial, Subversion: Building a better CVS
Send email to Brian Fitzpatrick
Brian Fitzpatrick started his career at Google in 2005 as the first software engineer hired in the Chicago office. Brian leads Google's Chicago engineering efforts and also serves as engineering manager for Google Code and internal advisor for Google's open source efforts. Prior to joining Google, Brian was a senior software engineer on the version control team at CollabNet, working on Subversion, cvs2svn, and CVS. He has also worked at Apple Computer as a senior engineer in their professional services division, developing both client and web applications for Apple's largest corporate customers. Brian has been an active open source contributor for over ten years. He became a core Subversion developer in 2000, and then the lead developer of the cvs2svn utility. He was nominated as a member of the Apache Software Foundation in 2002 and spent two years as the ASF's VP of Public Relations. Brian has written numerous articles and given many presentations on a wide variety of subjects from version control to software development, including co-writing "Version Control with Subversion" as well as chapters for "Unix in a Nutshell" and "Linux in a Nutshell." Personal information can be found at http://www.red-bean.com/fitz/
Rick Fleischman
Sessions: The Next Wave of PHP: Introducing PHP 5
Send email to Rick Fleischman
Rick Fleischman is Director of Product Marketing for PHP at Zend Technologies. He is responsible for evangelizing the use of PHP to the development community. Prior to Zend, Rick was at Blue Martini Software. He has a long history in tools and platform marketing roles at companies including Apple Computer, Netscape Communications, and Liquid Audio. Rick has a B.S. in Computer Science and Engineering from UCLA.
Santiago Gala
Sessions: LAMP and the REST architecture. Step by step analysis of best practice
Send email to Santiago Gala
Santiago Gala is a member of the Apache Software Foundation, and VP of the Apache Portals project. He owns High Sierra Technology, dedicated to consultancy and development in telecommunications and software technologies. URL: http://www.hisitech.com/. Teaches AI and Software Engineering in the Universidad Francisco de Vitoria, and blogs in Spanish
Michael Giroux
Sessions: High-speed ObjectWeb Logger (HOWL) for J2EE Application Servers
Over 35 years of OLTP experience on mainframe and open platforms. Architect for interoperability products supporting direct and gateway access to Bull GCOS mainframe from Tuxedo, application servers, and desktops including a J2EE CA 1.0 Resource Adapter. Member of the JSR 112 Expert Group. Project leader and lead developer for the Objectweb HOWL project.
Will Glass-Husain
Sessions: Hacking Velocity
Send email to Will Glass-Husain
Will Glass-Husain is Chief Software Architect of Forio Business Simulations, a small startup located in San Francisco offering products and consulting services to customers around the world. Will has been programming since he was 10 and in one business or another since he was 14. He's a committer on the Jakarta Velocity project and user / bug reporter for many other open source projects.
James Goodwill
Sessions: Flashifying an Apache Axis Application
James Goodwill is an 8-time published author of leading technologies such as Java Servlets, JavaServer Pages (JSPs), Jakarta Tomcat, Jakarta Struts, and Apache Axis. In addition to being a oft-requested architect consultant, James is a frequent speaker at worldwide conferences such as COMDEX and ApacheCon. He has also contributed numerous articles to technical trade magazines.
Perrin Harkins
Sessions: Building Scalable Websites with Perl
Send email to Perrin Harkins
Perrin Harkins has helped build technology systems for some of the most well-known web-based companies in the world. He was one of the primary architects of the eToys.com web system, which handled e-commerce traffic second only to Amazon and eBay during the 2000 Christmas shopping season. Prior to eToys, he was a senior developer at CitySearch.com where he led efforts in performance tuning and restructuring the system architecture to allow for efficient development. He has also worked as a website performance tuning consultant. Perrin is well known in the Perl community, and a member of the Apache Software Foundation. He has given technical presentations at ApacheCon and the O'Reilly Open Source Convention about techniques for building scalable websites, and has contributed to several books on web development. His articles can be found on the perl.com site run by O'Reilly & Associates.
Erik Hatcher
Sessions: Lucene in Action
Erik Hatcher is an Apache Software Foundation member, and an active committer on the Lucene and Solr projects. Erik has co-authored the award-winning book Java Development with Ant (Manning) and the well reviewed Lucene in Action (Manning). Erik has spoken frequently at industry conferences, including JavaOne, ApacheCon, OSCON, and the No Fluff, Just Stuff symposium circuit.

Nick Holmes
Sessions: Migrating the BBC website to Apache 2
Nick Holmes has worked on the BBC's web site (now branded bbc.co.uk) for over 6 years and seen it progress through great innovation and difficult times. He has worked on standards forums with that role for 5 years, personally concieved and developed 'apache technology driven' page template structures and runs a team of 15 'client side developers' who work with html, xslt and css.
Scott Johnson
Sessions: Feedster at 18 Months Old : Dumb Mistakes We Made
J. Scott Johnson is co-founder and VP of Engineering for Feedster, Inc. Feedster is a search engine for XML data. Scott has near 20 years of experience in full text search at companies including Dataware, NTERGAID and others. He is also a well known blogger and author for Sams, O'Reilly, Wiley and others.
Alex Karasulu
Sessions: Introducing the Eve (LDAP) Directory Server
Send email to Alex Karasulu
Alex Karasulu is proud to be an Apache Member. He founded the Apache Directory Project and is presently the V.P. and PMC Chair for Directory. Alex is a committer and/or PMC member on several projects: directory, jarkarta, excalibur, incubator, prc, maven, felix and wicket. He is also an incubator mentor for felix and wicket.
Hans Kind
Sessions: Locking down your Apache Web Server with mod_security
Send email to Hans Kind
Hans Kind - Founder and Managing Partner of FlyingServers International. Hans is responsible for the international expansion of FlyingServers. He works with the Country Managers, International Resellers and Value Added Partners. After graduating in 1975, Hans worked for a number of years in the Hotel and Airline business, where he was involved in a number of automation projects. In 1983 Hans started his own business, and started selling PC's, wrote Clipper and FoxBase programs, and became one of the first Enterprise Certified Novell Engineers in The Netherlands. In the late 80's Hans started to work as a Consultant "Office Automation" with organizations like The Royal Dutch Air Force and the Dutch PTT. In 1995, Hans realized the potential of the Internet, and was a introduced to a Boston based Web Presence Provider (Adgrafix). Besides his duties as the International Manager with Adgrafix, Hans also worked as a system administrator, and was responsible for introducing PHP and MySql into the shared and dedicated server plans. Since 2001, Hans is focusing on security and locking down servers, and has been working with customers throughout Europe on this subject. Hans is married to Henny, and together they have 2 children Michelle and Martijn. They live in Assen a city about 2 hours drive north east of Amsterdam. Whenever times permits, Hans goes into the kitchen and prepares a exclusive meal for the family and friends. In the weekend the family can be found at the sporting arena, where some family members play the dutch game Korfbal.
Kevin Krouse
Sessions: Apache XMLBeans 2, Accessing the full power of XML in Java
Kevin Krouse has been a software engineer in BEA Systems' Seattle office for the past three years. While at BEA, he's worked with the Workshop team focusing on Web Services and XMLSchema. He has been working on XMLBeans since its humble beginnings within BEA and has recently joined the Apache XMLBeans project as a committer.
Graham Leggett
Sessions: httpd, APR and LDAP - authentication, authorization and beyond, mod_proxy multi protocol framework for httpd-2.0
Send email to Graham Leggett
Graham Leggett is a software developer working on Apache httpd and apr. He is responsible for the major portions of the mod_proxy design, and is working on stabilising the LDAP support within httpd and apr.
Jonathan Lehr
Sessions: Struts: the good, the bad, and the ugly
Jonathan has been developing software and evangelizing his favorite IT technologies for more than twenty years. He is the founder of About Objects, Inc., a software training and consulting firm in Northern Virginia with clients in the Fortune 500 and the Federal Government, and is also the founder of the StrutsLive open source project. Over the past five years he has served as a lead architect on several mission-critical J2EE software projects, working with development teams that ranged in size from five to one hundred fifty. He is the author of Struts Live (SourceBeat), and a co-author of Jakarta Pitfalls and Mastering JavaServer Faces (Wiley).
Ted Leung
Sessions: XML at the ASF: The XML, WS, and Cocoon projects
Send email to Ted Leung
Ted Leung is an engineering manager at the Open Source Applications Foundation, where he is working on the Chandler Project. He is the author of "Professional XML Development with Apache Tools". Ted was the technical lead for the IBM XML4J parser which served as the initial code base for the Java version of xml.apache.org's Xerces parser. He is a member of the Apache Software Foundation, co-maintainer of the PlanetApache group blog, and a pyblosxom developer. During his career, Ted has also worked on handheld computing, compound document architectures, and object-oriented databases. You can read his weblog to keep up with his latest adventures
Howard Lewis Ship
Sessions: Assimilating the HiveMind, Tapestry In Action
Howard Lewis Ship is the creator of, and lead developer for, two Jakarta projects: the Tapestry web application framework, and the HiveMind services and configuration microkernel. Over the span of his career, he has worked on a number of database-driven client/server applications using a variety of technologies and programming languages, and has been actively developing web applications using Java since 1997. He started programming in BASIC and 6502 assembly language at age 13 and never looked back. Howard is the author of "Tapestry in Action" (Manning Publications), the definitive guide to Tapestry 3.0. He has spoken about Tapestry, HiveMind and Open Source at JavaOne, TheServerSide Symposium, and the NoFluffJustStuff symposium series.
Daniel Lopez Ridruejo
Sessions: Apache as a Reverse Proxy, Crossplatform ASP.NET with Mono, Easy to Use Apache
Daniel Lopez is President and CTO of BitRock, a company building multiplatform installation and management tools with a focus on open source. He is the original author of the mod_mono Apache module, the Comanche configuration tool, a variety of Linux and Apache related howtos and of the book "Teach Yourself Apache 2" from SAMS publishing.
Julie MacNaught
Sessions: Web Services for Remote Portlets (WSRP4J) Introduction/Demo
Send email to Julie MacNaught
Julie MacNaught is a Senior Software Engineer with IBM Research. Ms. MacNaught joined IBM in 1996 and became part of research in 1998. She has worked on various technologies related to distributed user interfaces included, WSXL, WSIA, and most recently WSRP. Ms. MacNaught is also a committer on the Apache WSRP4J Open Source project and a member of the Web Services and Portals PMCs.
Kyle Marvin
Sessions: Introduction to Beehive Controls
Kyle Marvin is a Staff Software Engineer for BEA System working on the runtime for Beehive Controls. He's been part of the Workshop runtime team (focused on ease-of-use programming models and abstractions for J2EE) since 2001.
Stefano Mazzocchi
Sessions: ApacheCon Lightning Lottery Talks
Stefano Mazzocchi is a research scientist working on semantic web technologies for the SIMILE project in affiliation with the Digital Library Research Group at the MIT Libraries. He is also known for his open source activities withing the Apache Software Foundation of which he's been a member since 1999, a director between 2003 and 2005 and is now serving at the chair of the Apache Labs project. There, he's is mostly known for having started the Apache Cocoon project. He has also participated in several expert groups within the Java Community Process, such as the Servlet API, the Java XML API and more recently the Java Content Repository API. His research interests include data interoperability, knowledge management, software usability, data mining, user interface design and software engineering.
Scott Meyers
Sessions: Documenting Open Source: A Guide for Reaching Your Audience
Scott Meyers is a Senior Development Editor for the Pearson Technology Group with over 8 years of editorial experience in computer documentation (primarily on network and open source technologies). Prior to that he was a computer consultant and webmaster (beginning in the early days of NCSA' s httpd server).
Brad Nicholes
Sessions: Mysteries of Mod_Auth_LDAP Uncovered
Brad Nicholes is a member of the Apache Software Foundation and is currently working as a Senior Software Engineer for Novell, Inc. He has been a committer on the HTTPD and APR projects since 2000 primarily working in the areas of authentication and authorization as well as porting, maintaining and supporting the Apache HTTPD server on the NetWare platform. He is also a contributor or maintainer of various other Open Source projects such as the OMC-Project, Ganglia Project and mod_eDir. Brad attended school at the University of Utah and Brigham Young University and holds a degree in Computer Science.
Eddie O'Neil
Sessions: Building Web Apps with Beehive
Send email to Eddie O'Neil
Eddie O'Neil is a staff engineer at BEA systems and a committer on the Apache Beehive project. For Beehive, he focuses on data binding in the web tier. At BEA, he has worked on the WebLogic Workshop and Portal teams and is on the JSR 245 expert group.
Michael Parker
Sessions: Storing SpamAssassin User Data in SQL Databases
Michael Parker is a SpamAssassin developer and member of the SpamAssassin PMC. He has been involved, mostly as a lurker, in open source projects for the last 10 years. His primary SpamAssassin focus is on backend processes and modules with a slant towards SQL database interfaces. He has lived all of his life in Texas and currently lives outside of Austin with his wife Denise and son Ryan.
Paul Querna
Sessions: Mass Virtual Hosting with Apache 2.0, Using XSL and mod_transform in Apache Applications
Paul Querna is an APR and HTTPD developer. He currently works on Bloglines.com for Ask Jeeves.
Daniel Quinlan
Sessions: SpamAssassin Tutorial
Daniel Quinlan works as Anti-Spam Architect at IronPort Systems, an email security provider in San Bruno, CA. He is a SpamAssassin developer and a V.P. of the Apache Software Foundation. In addition to working on anti-spam stuff, he is founder and chairperson of the Free Standards Group. Daniel lives in the San Francisco Bay Area, enjoys rock climbing, and is trying to figure out how to not lose at Texas Hold'em.
Gianugo Rabellino
Sessions: Taming Apache Cocoon
Gianugo Rabellino is Chief Executive Officer of Sourcesense, Europe's leading Open Source systems integrator. He has been at the forefront of the Open Source movement in Europe, founding the first official Italian Linux organization in 1994, and launching Orixo, the consortium of European Open Source companies. A Member of the Apache Software Foundation (ASF), Rabellino serves as Vice President of the Apache XML Project Management Committee, is a committer on several ASF projects including Cocoon, Xindice, and Jackrabbit, as well as mentor of the River project currently in development at the ASF Incubator. His highly charismatic presentations on topics such as Enterprise Open Source adoption, next-generation opportunities in Open Source, and building Open Development communities draws enthusiastic audiences at all levels at industry-leading events including JavaOne, Emerging Technologies for the Enterprise, and ApacheCon.
Michael Radwin
Sessions: HTTP Caching and Cache-busting for Content Publishers
Michael J. Radwin is an engineering manager at Yahoo! Inc. His team develops and supports core web infrastructure such as Apache, MySQL, and PHP and more recently SOAP/REST toolkits. Radwin has been hacking on Apache since 1998 in high-performance environments and has a particular affinity for HTTP Cookies.
Matt Raible
Sessions: Comparing Web Frameworks: Struts, Spring MVC, WebWork, Tapestry & JSF
Send email to Matt Raible
Matt Raible currently resides in Denver, Colorado where he is a J2EE Consultant for Raible Designs and SourceBeat Author. Matt has been surrounded by computers for most of his life - even though he grew up in the backwoods of Montana without electricity. Most of his "nack for computers" comes from his father who had them hooked up to Compuserve in the mid-80s. Matt's began playing on the Internet in 1994 and has been doing so ever since. Java became his passion in 1999 and he's still in love with it today. When he's not working, he's playing with his daughter Abbie or restoring his 1966 VW Bus.
Ron Reuben
Sessions: Perform with Apache Derby/Cloudscape
Ron Reuben is the Lead Quality Engineer of the IBM Cloudscape team. He has 6 years of experience in the field of Quality Assurance and is heavily involved in all aspects of the product development cycle and customer support. He joined IBM in 2001 via the acquisition of Informix, which he joined in 1998 after graduating with an M.S. in Computer Science from Texas A&M University.

Garrett Rooney
Sessions: Using the Apache Portable Runtime in a Non-httpd Application
Garrett Rooney is a Senior Software Engineer at Joost Technologies B.V. He graduated from RPI with a degree in Computer Science, after narrowly avoiding acquiring a degree in Mechanical Engineering. In some of his copious free time, he works on a variety of open source projects, most notably Subversion, APR, Apache Abdera, and a variety of smaller projects.
Gregor J. Rothfuss
Sessions: Creating Print on Demand solutions with Cocoon, FOP, and Lucene
Gregor is COO of Wyona, an Open Source Content Management consultancy with offices in Boston and Zurich. He is an Apache Lenya comitter, co-founder of the Open Source Content Managment Organization (OSCOM) and a founding member of the Digital Development Foundation (DDF). In the past, Gregor has been involved with Postnuke and was on the founding Project Management Comittee for the Xaraya CMS project. He was also former president of the Association of Students in Computer Science at the University of Zurich.
William A. Rowe Jr.
Sessions: Apache 2.0 on Windows
Send email to William A. Rowe Jr.
William's contributions to Apache include numerous enhancements to the Win32 port of the HTTP Server project, including CGI, security, Service control, file system support, and APR design targeted at the Win32 native API, and author of mod_aspdotnet. He provides Win32 hints to Apache related lists, and has been a speaker at previous ApacheCon events. As a member of the ASF and the Apache httpd and APR projects, and a Senior Software Engineer with the Covalent Division of SpringSource, his work on Apache continues in areas such as integration of Apache 2 with the Win32 security model and add-in modules. William started his career developing an array of customized and revenue document imaging systems. Prior to joining Covalent, he provided consulting services in revenue document generation and management, data transformation, application integration and Web interface services.
Theo Schlossnagle
Sessions: Clustered logging with mod_log_spread, Scalable Internet Architectures
Send email to Theo Schlossnagle
Theo Schlossnagle is a Principal Consultant at OmniTI Computer Consulting where he designs and implements scalable solutions for highly trafficked sites and other clients in need of sound, scalable architectural engineering. He is author of Scalable Internet Architecture published by Sams. Theo is the author and maintainer of the mod_backhand load-balancing module for Apache, an author and maintainer of the Backhand Project and an active participant in a plethora of open source projects.
Cliff Schmidt
Sessions: Digging deep into XML Schema with Apache XMLBeans, Mangling data with XSLT, The Incubator: Starting a Successful Apache Open Source Project
Send email to Cliff Schmidt
Cliff has served as Apache's Vice President for Legal Affairs since 2005 and has provided licensing and legal policy assistance to other leading open source organizations, such as the Eclipse Foundation, Free Software Foundation, Open Source Initiative, and ObjectWeb Consortium. He has consulted for numerous small and large software companies throughout Europe, North America, and the Middle East on intellectual property issues, privacy policies, export controls, open source business strategy, and community development. Cliff also serves on Apache's Board of Directors and on the project management committees for both Apache's Incubator project and Eclipse's Technology project, where he helps oversee and assist new projects to each organization.
Henning Schmiedehausen
Sessions: Jakarta Velocity - An Overview, Logging and Configuration - Demystifying the banes of App development
Henning Schmiedehausen is a team member on a number of Apache Java projects. He works as a freelance consultant, architect and software developer using the J2EE platform and admits under torture that he can program in PHP and perl. When not sitting in front of a computer, Henning enjoys traveling with his wife around the world, sports (both active and passive) and moonlights as a 11th level barbarian at his local D&D group. He currently has the pleasure of serving as a board member and a director of the Apache Software Foundation.
Doc Searls
Sessions: The Modularity Movement: Open Source in a Maturing Market
Doc is Senior Editor of Linux Journal and co-author of The Cluetrain Manifesto. He is a popular speaker, presenter, and writer and his Web log is avidly read on a daily basis by thousands of people.
Giri Senji
Sessions: Search, Lucene & Beyond
Giri Senji is a Senior J2EE consultant at Daimler Chrysler Corporation. He has been working on Java since its inception; and has acquired in-depth knowledge in several Apache projects. He initiated open source projects on java.net and contributes to java community during his free time. He is also working towards his MBA from University of Michigan, Ann Arbor part-time during weekends.
Kishore Senji
Sessions: Revving up Turbine
Kishore Senji is a Senior Software Engineer at Finaplex, Inc. He has been involved in Java based development for over a decade and has extensive knowledge in Java/J2EE, XML and various Jakarta related technologies. He contributes articles, source code to the Java open source community. He holds Masters degree from Clemson University and Bachelor's degree from Indian Institute of Technology, Madras.

Chris Shiflett
Sessions: PHP Security, Testing PHP with Perl: Two Great Tastes that Taste Great Together
Chris Shiflett is an internationally recognized expert in the field of PHP security and the founder and President of Brain Bulb, a PHP consultancy that offers a variety of services to clients around the world.
Chris is a leader in the PHP community, and his involvement includes being the founder of the PHP Security Consortium, the founder of PHPCommunity.org, a member of the Zend PHP Advisory Board, and an author of the Zend PHP Certification.
A prolific writer, Chris has regular columns in both PHP Magazine and php|architect. He is also the author of the HTTP Developer's Handbook (Sams) as well as the highly anticipated Essential PHP Security (O'Reilly).
Bruce Snyder
Sessions: The State of Apache Geronimo
Send email to Bruce Snyder
Bruce Snyder is a veteran of enterprise software development and a recognized leader in open source software. Bruce has experience in a wide range of technologies including Java EE, Enterprise Messaging and Service Oriented Integration. In addition to being a principal with Organic Element, Bruce is also an Apache Member, a co-founder of Apache Geronimo and a developer for Apache ActiveMQ, Apache Camel, Apache ServiceMix. Bruce serves as a member of various JCP expert groups, is the co-author of Professional Apache Geronimo, Beginning Spring Framework 2 both from Wrox Press and is currently co-authoring Apache ActiveMQ In Action for Manning Publications. Bruce lives in beautiful Boulder, Colorado with his family.
Greg Stein
Sessions: WebDAV and Apache
Send email to Greg Stein
Greg Stein is an engineering manager at Google, where he manages the Blogger development team. Outside of work, he is the current Chairman of the Apache Software Foundation, and spends a lot of time with Subversion, WebDAV, and Python projects. Previously, Greg worked as a director of engineering at CollabNet where he managed the Subversion project and releases of CollabNet's SourceCast product. Prior to that, Greg worked at Microsoft on the commerce server and site server products.
Christian Stocker
Sessions: XML on Crack - The hidden beauties of XML in PHP, XML on Speed - How to write fast and scalable PHP/XML code
Christian Stocker is one of the developers of the XML extensions in PHP. He's further author of the PHP book "PHP de Luxe" (in german) and CEO of Bitflux GmbH, a web developement company based in Zurich.
Sander Striker
Sessions: Apache Portable Runtime 1.0 Tutorial
Send email to Sander Striker
Sander Striker is an independent consultant and a member of the Apache Software Foundation. He is an active member of the Apache HTTP Server, Apache Portable Runtime and Subversion communities.
Sander Temme
Sessions: Shoehorning Apache Onto Your Box: System Sizing Tips
Sander Temme is an Enterprise Solutions Engineer for a security company whose clients include Fortune 500 companies, financial services companies and government agencies. He is a member of the Apache Software Foundation and is active in the httpd, Infrastructure and Gump projects. Sander is owned by Murphy, the wonder cat.
Mads Toftum
Sessions: Apache 2 mod_ssl by example, Apache mod_rewrite, the Swiss Army Knife of URL manipulation, Troubleshooting Apache configurations
Mads Toftum is an independent consultant with more than eight years of experience in various ISP jobs. Previous projects include designing and developing HA www hosting in a shared unix/NT environment and more than two years building a commercial CA. In his spare time he is a committer on the httpd-docs project, developing payment software and actively helping users in #apache (freenode) and on the mod-ssl mailing list.
Adam Trachtenberg
Sessions: Why PHP 5 Sucks! Why PHP 5 Rocks!
Adam Trachtenberg is the Manager of Technical Evangelism at eBay, where he preaches the gospel of the eBay platform to developers and businessmen around the globe. Before eBay, Adam co-founded and served as Vice President for Development at two companies, Student.Com and TVGrid.Com. At both firms, he led the front- and middle-end web site design and development. Adam began using PHP in 1997, and is the author of "Upgrading to PHP 5" and coauthor of "PHP Cookbook," both published by O'Reilly Media. He lives in San Francisco, and has a B.A. and M.B.A. from Columbia University.
Theo Van Dinter
Sessions: New and upcoming features in SpamAssassin v3
Theo Van Dinter spends his working hours as a System and Administrator for Google in New York City. In his free time, Theo is an avid user and developer of open source software. He became involved with SpamAssassin in 2002, and is now part of the SpamAssassin PMC.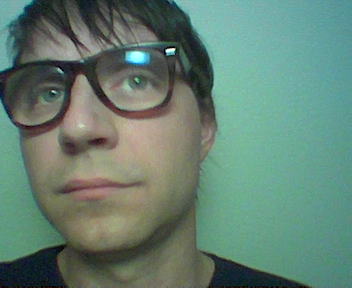 Michael Wechner
Sessions: Powering High-volume web sites with Lenya/Cocoon and mod_cache
Michael Wechner is co-founder of Wyona and the original creator of Lenya, a CMS based on Cocoon. Before entering the world of open source software he studied mathematical physics at ETH and was doing three years of basic research on computer simulations of dendritic growth. He co-founded OSCOM and also spends a lot of time with other Open Source Content Management Systems.
wil wheaton
Sessions: Opening Keynote: The Re-Enfranchisement of the Masses
I'm just this guy, you know?
Cliff Woolley
Sessions: Apache Portable Runtime 1.0 Tutorial
Send email to Cliff Woolley
Cliff Woolley is a graduate student in computer science at the University of Virginia and a member of the Apache Software Foundation. He has been an active member of the Apache HTTP Server and Apache Portable Runtime Projects working on Apache 2.0 for the past four years and has administered Apache-based web servers since 1997.
Geoffrey Young
Sessions: mod_perl 2.0 at Warp Speed, Test-Driven Apache Module Development, Testing PHP with Perl: Two Great Tastes that Taste Great Together
Geoffrey Young is a member of the Apache Software Foundation, current chair of the mod_perl PMC, and lead author of the mod_perl Developer's Cookbook. He currently is a Senior Software Engineer for Ticketmaster. When not programming or writing he is busy spending time with his wife and growing family, slowly rebuilding their house a room at a time.
---